Voodoo in Popular Media. "Voodoo" in popular media often appears as sensationalist, evil, and dangerous. How do these representations compare to what you have learned about Haitian Vodou in this class?
Voodoo in Popular Media
Write a 750-1000 word essay responding to the following question: "Voodoo" in popular media often appears as sensationalist, evil, and dangerous. How do these representations compare to what you have learned about Haitian Vodou in this class? Who gets to portray these religions in negative ways and why do you think religions of the Caribbean are often presented in this manner? Base your answers on the book Mama Lola and class videos – make specific references to both in your writing. Be sure to format the essay for submission using title, name, and citing references. Be sure to format the essay for
submission using title, name, and citing references.
Citations should follow Chicago author-date style.
Info on the topic:
https://archive.org/details/isbn_9790520224758/page/n467/mode/2up
https://video-alexanderstreet-com.access.library.miami.edu/watch/legacy-of-the-spirits/details?context=channel:documentary-educational-resources-der
Hollywood loves a voodoo villain. In popular usage, the word "voodoo" connotes dark magic and the occult. It conjures spooky images of gaunt men in dark clothes and top hats, zombies, and dolls stuck through with pins. Since the early twentieth century, pop culture has turned voodoo into a cultural shorthand for the mysterious, magical, and evil.
But the fear of voodoo in American culture runs much deeper than a generalized fear of black magic. In fact, most cultural representations of voodoo are not only inaccurate, but subconsciously steeped in racism and the complicated history of slavery in the Western hemisphere.
WHAT IS VOODOO?
Louisiana Voodoo (or "New Orleans Voodoo") is a set of religious folkways that evolved from the traditional West African practice of Vodun. Vodun, meaning "spirit" in the Fon and Ewe languages of Benin and Ghana, emphasizes ancestor worship, sacrifice, and priestly rites and rituals.
The Atlantic Slave Trade deliberately suppressed African culture in enslaved people. Their practice of Vodun went underground, where it melded with Catholicism and the Francophone culture of New Orleans. The result? A syncretic, expansive means of spiritual expression known today as Louisiana Voodoo.
Louisiana Voodoo is often confused with Haitian Vodou, another diasporic evolution of Vodun with which it shares many commonalities, and Deep Southern hoodoo, the ethnobotanical, magical application of the same spiritual beliefs.
In practice, voodoo involves the use of charms and amulets to protect, heal, and, occasionally, bring harm upon others. Like Vodun, voodoo centers on respect for elders and veneration of ancestors, the spirits that govern the natural world, and a Supreme Creator called Bondye (a bastardization of the French "bon dieu" meaning "good god").
So, if voodoo is a folk religion, why has the word become interchangeable with "evil" in Hollywood?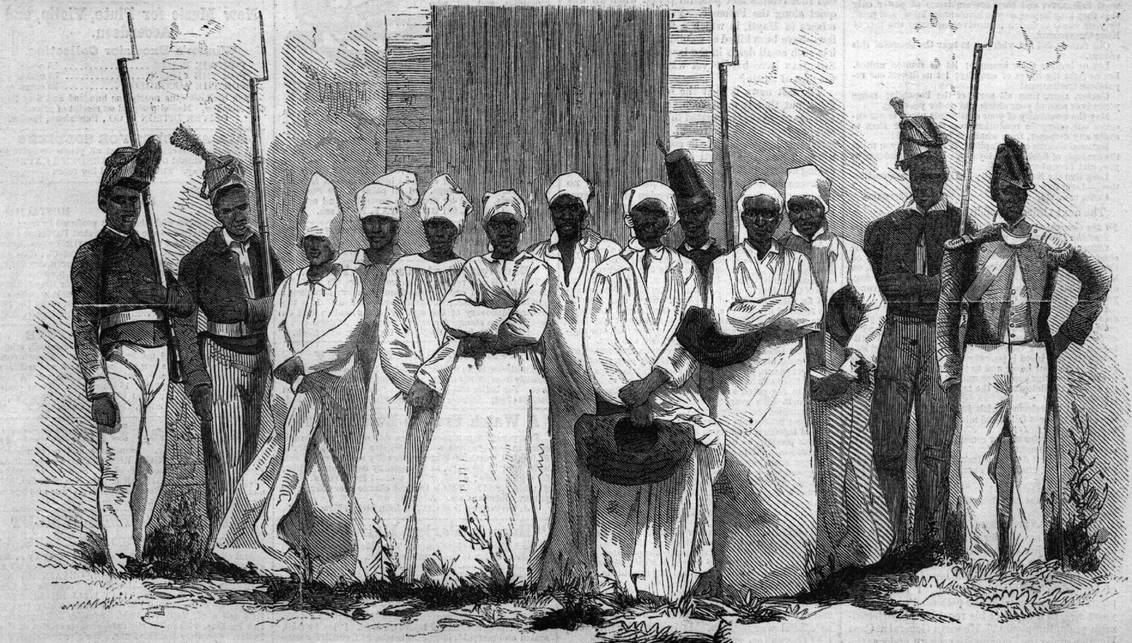 THE HAITIAN REVOLUTION
Fear of voodoo in the United States can be traced all the way back to the Haitian Revolution. Haiti, formerly known as Saint Domingue, was a French colony in the Caribbean dedicated to the cultivation of sugar cane. To supply Europe's insatiable demand for sugar, Saint Domingue relied on an incredibly harsh and brutal system of slave labor.
On a hot August night in 1791, a number of slaves attended a secret Vodou religious ceremony at Bois Caïman, just as a tropical storm blew in over the island. The meeting was part religious ritual, part revolutionary strategy meeting, presided over by prominent Vodou priest and local leader Dutty Boukman. As the storm raged, the slaves planned their revolt against the masters, taking the lightning and thunder as auspicious signs for their cause. In the days that followed, they struck out fast and hard against their oppressors, decimating the colony's wealthy Northern Plain and sparking what would become the only slave uprising to result in the formation of a sovereign nation both free from slavery and ruled by black former captives.
For a slaveholding nation like the United States, the Haitian Revolution posed an enormous ideological threat. President Thomas Jefferson, a slaveholder himself, actively campaigned for the new Haitian republic to fail, refusing to trade with Haiti for fear that its success would empower America's own slave population.
ANTI-VOODOO PROPAGANDA
Concerns about the aftereffects of the Haitian Revolution led directly to the demonization of Vodou. French colonists in America cracked down on the practice of voodoo in Louisiana, and exaggerated stories of Vodou in the media detailed rumors of ritual sacrifices, zombies, and other terrors.
The most notable of these was the controversial Bizoton Affair in 1864, wherein eight Haitian Vodou practitioners were put on trial for the alleged ritual sacrifice and cannibalization of a young girl. The truth of the case was lost in a mire of sensationalized reporting, itself emblematic of the way the world viewed Haiti and its traditional religion.
The ritual at Bois Caïman, and by extension Haitian independence, became shrouded in mystery and filled with demonic significance. Long before Hollywood made hay with voodoo's evil reputation, the association had been consciously stoked as a means of upholding white hegemony in the Western world.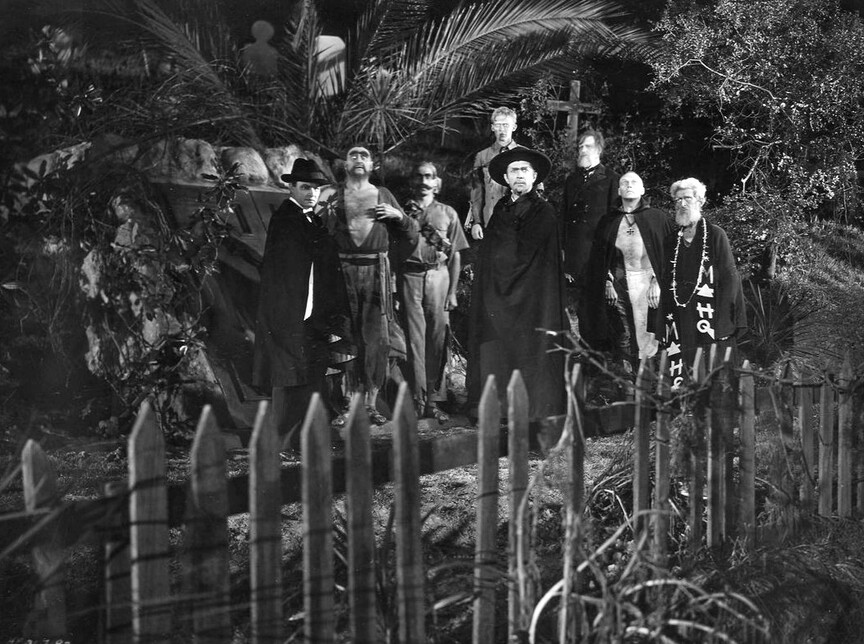 ZOMBIES
The first representation of voodoo in film was in White Zombie (1932), the first feature-length zombie film in cinematic history. Directed by VICTOR HALPERIN, the movie stars BELA LUGOSI as a white Haitian voodoo master named Murder Legendre (subtlety had not yet been invented) who uses his sinister knowledge of spells and potions to transform a young woman into a zombie.
With Lugosi, already world-famous for his performance as Dracula a few years before, the movie conflated one misunderstood, exotic Other (Lugosi) with another (the practice of voodoo), and the rest was history. Instant voodoo villain, just add water.
Sensationalized zombie imagery would continue to be associated with voodoo in film. But at least one depiction of zombieism seems to be rooted in truth. The Serpent and the Rainbow (1988) tells the story of a scientist investigating the mysterious case of a Haitian man who was transformed into a zombie. The movie, loosely based on a non-fiction book of the same title, was inspired by the life of a man named Clairvius Narcisse. Narcisse claimed to have been poisoned, buried, and revived as a zombie, returning to his bewildered family 18 years later.
Attachments