Identify, analyze, and assess the leadership attributes most commonly associated with exceptional professionals within the field of public safety administration.
Leadership attributes with professionals
Assignment Objective: Identify, analyze, and assess the leadership attributes most commonly associated with exceptional professionals within the field of public safety administration.
For the last assignment prepare a Crisis Leadership Response Plan detailing how you would lead and manage a national public safety crisis. Whether faced with a natural disaster, public health crisis, civil unrest, terrorism event, or other man-made crisis events, you will lead this effort by applying the varied leadership styles discussed in the course.
This Crisis Leadership Response Plan will focus on how crisis leadership (NOT crisis management) and other leadership styles can be applied in resolving a public safety crisis.
Select one scenario from the list below in which you will lead your agency through the crisis. Select the type of public service agency you will lead through this crisis (law enforcement, fire services, emergency management, etc.) and apply the various leadership concepts learned in the course.
For example, consider leading individuals who may not be under your direct control and supervision.  Also, consider how to apply these leadership styles in interacting with members of the local government, media, and community.
The scenarios you can select from are:
Pandemic outbreak: The world has been devastated by the COVID-19 pandemic. This pandemic has created unprecedented disruption throughout the United States and continues to spread. Your region has been significantly impacted by the pandemic with a high number of positive cases, hospitalizations, and deaths.
Devastating wildfires: The US is experiencing a devastating number of seasonal wildfires affecting large portions of the western United States and Canada.
The National Interagency Fire Center (NIFC) reported in mid-October there have been 46,535 wildfires that have burned 8,427,589 acres this year, threatening several highly populated areas.
These intense wildfires have required a sustained emergency response from the public and private sectors.
Civil unrest: The Summer of 2020 highlighted the growing civil unrest in many US cities. Your city is experiencing continuous unrest as a result of a police-involved shooting. There have been widespread protests and complaints about law enforcement policies and funding.
Your paper should include the following:
Describe the crisis.
Research about the crisis situation including information supporting your crisis leadership plan.
Identify the public safety sector selected (law enforcement, fire services, emergency medical, emergency response, etc)
Analyze the crisis situation as a public safety leader.
Explain your agency's role in the crisis.
Describe other organizations that may be involved and whose members you may have to lead.
Assess the crisis leadership challenges in the public safety environment the issue presents, including identifying and discussing the ethical issues the case highlights.
Discuss other leadership concepts that can be applied in a crisis situation.
Assess any ethical, legal, and decision-making challenges.
Develop a leadership plan for handling the media relations during the crisis.
The paper should be a minimum of eight (8) pages (not including the title and reference pages), double-spaced, using 12-point font.
The paper must be formatted in accordance with APA 7th Edition requirements. The paper must cite at least one (1) academic or professional reference for each page written (a minimum of eight (8) references).
Leadership attributes with professionals within the field of public safety administration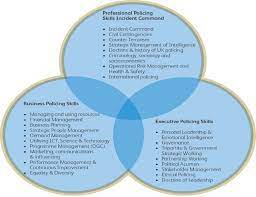 The policing of today are confronting seemingly perhaps of the most turbulent time in policing. On a higher perspective scale, policing are feeling expanded strain to rethink their practices while adjusting a steadily evolving social, social and mechanical scene.
At a singular level, cops themselves are entering the field with new assumptions regarding being an official and how they need to be driven.
There is a way of thinking that sees initiative as a quality somebody is brought into the world with, as opposed to one that can be learned through experience, training and mentorship.
Fortunately for policing the nation over and all over the planet, police pioneers are viewing that the abilities important as compelling in their jobs are continually creating and growing. Policing, in its temperament, is a developing discipline that should develop and change with the times — police administration is the same.
Today, numerous current and hopeful policing are searching out more noteworthy knowledge into how to be a viable police pioneer, and what kind of authority style will work best in this environment.
The response is basic — there isn't only one, however there are various authority styles, attributes, abilities, and obligations that quality police pioneers ought to comprehend, learn, and practice to find true success.
Legitimate Police Administration
Legitimate initiative is stringently runs based with an inclination for request and an occasionally military-like methodology. In such associations, the pioneer applies full command over the group and subordinates are supposed to just follow and comply, not to give criticism or contribute suggestions.
Generally military and police powers have "generally followed an exceptionally definitive model," said previous U.S. Marine Lt. Col. Ryan Sheehy, an assistant lecturer in College of San Diego's web-based graduate degree in Policing Public Wellbeing Administration.
Nonetheless, as the up and coming age of cops enters the field, this hardcore authority style isn't quite as compelling as it could have been in past ages, and numerous contemporary chiefs are investigating alternate ways of driving, move and lock in.
Conditional Police Administration
Conditional initiative is similar as legitimate initiative with the exception of that it depends on a prizes based framework to persuade subordinates. As per this framework, prizes or disciplines are passed out in light of a subordinate's presentation and adherence to the guidelines.
The hypothesis is that singular officials will adjust to the principles and vision of the pioneer — impacted by the anxiety toward discipline for horrible showing versus the expectation of encouraging feedback for a wonderful piece of handiwork.
Groundbreaking Police Initiative
Groundbreaking initiative spotlights on a "group focused approach" that expects to move, enable and rouse one's group. A pioneer following this approach works with subordinates to focus on a common vision and objectives for the association, empowering development and imagination in quest for those objectives.
Groundbreaking pioneers are comprehensive, taking into account every individual's special necessities, abilities and inspirations. They frequently have an "open entryway" strategy to work with more regular and authentic correspondence.
Police Initiative Qualities
There is definitely not a particular number of characteristics that assist with making police pioneers successful in their positions. Nonetheless, there are a modest bunch of qualities that are reliably tracked down in fruitful police pioneers.
Responsibility: Being a forerunner in any setting requires a specific level of obligation to the gig and the mission. "Being an extraordinary pioneer is tied in with having a certifiable eagerness and a genuine obligation to lead others to accomplish a typical vision and objectives through certain impact," said top of the line writer John Maxwell, writer of the book "The 5 Degrees of Initiative."
In policing, pioneers ought to have an elevated degree of obligation to all features of police work and to making their networks a superior spot.
Trustworthiness: Whether working inside a police division or connecting with residents, local area pioneers, and the media, genuineness is fundamental. This can mean being straightforward all through a continuous examination, being straightforward with officials under their order about their exhibition and eventually being straightforward with themselves about their likely deficiencies as pioneers and how they can move along.
Trustworthiness: genuinely honest for a policing, acting means reliably making the best decision, in any event, when it's the more troublesome choice. While a superior or head of police shows their obligation to respect and uprightness, different officials are bound to take cues from them.
Lowliness: Modesty is fundamentally significant for police pioneers today. In any case, it is one of the most provoking characteristics to create and support, as at times it tends to be misinterpreted as an indication of shortcoming.
In any case, when a policing exhibits lowliness, they assist with encouraging a climate where their kindred officials and subordinates have a solid sense of security to voice worries about direct or occurrences that consider inadequately the division.
Furthermore, modesty permits officials to feel happy with moving toward their administration with thoughts and questions that can assist with further developing division tasks.
Furthermore, on the grounds that many new officials from the millennial age incline toward a cooperation style approach over a definitive initiative style, having modesty can make laying out that relationship more consistent.
Mentorship: The policing and police initiative practices are continually developing, however counsel and bits of knowledge from experienced officials is an immortal resource. To that end mentorship is important, to such an extent that numerous offices have executed mentorship programs. Indeed, even without formal coach mentee organizations, youthful officials and pioneers can enormously profit from the guidance of policing. "It's a colossal social shift for people as they move into policing," Aaron Snyder, Sergeant, Indianapolis Metropolitan Police Division Office of Expert Turn of events and Police Health. "Furthermore, new officials can benefit enormously from having direction from experienced officials."
Police Initiative Abilities
There are handfuls upon many abilities — both delicate abilities and hard abilities — that great policing innately have and refine all through their vocations.
Delicate Abilities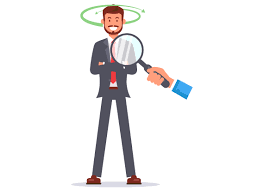 Viable correspondence: Correspondence is seemingly both a delicate and hard expertise, however in initiative, cops should make successful correspondence a sign of their policing practice. "In each part of authority, correspondence is significant.
Viable correspondence can make trust and fabricate associations with subordinates, peers, local area individuals and different offices. Our capacity to convey effectively could influence the manner in which we associate with different organizations and how we share knowledge, which is crucial to public security," said Alan Factories, Administrative Specialist, U.S. Line Watch.
Capacity to develop: The policing is continuously changing and advancing, and to be successful in an administrative role, officials should likewise have the option to advance in their authority styles and viewpoints.
As Lieutenant Kirk McLean of the Ruler George's Province, Maryland Police Division said in a Police Boss magazine article, "when commandants have a good sense of safety in the manner they have consistently led their business of coordinating, controlling, planning, rousing, propelling, etc, it's an indication that it very well may be an ideal opportunity to reexamine (or update) their administration style."
Comprehension of alternate points of view: As policing has developed, so too has its relationship with the local area.
While working with such countless various gatherings, pioneers will undoubtedly experience contrasting viewpoints, and should have the right stuff to work with varying perspectives in quest for an objective. "Officials today should be knowledgeable about what's going on in our calling and convey and work with a wide range of gatherings trying to accomplish a shared comprehension," said Jose Tellez, Head of Police, Public City Police Division and USD police administration program teacher. "For instance, we in some cases welcome individuals who are reproachful of policing go to our studios and local gatherings.
At least it sets out a freedom for discourse and ideally some degree of understanding; officials must be available to conceivable outcomes and have a more extensive point of view of what is happening, in their networks as well as at a public level too."
Scrupulousness: Police pioneers are continually shuffling a bunch of undertakings, and no two days are ever something very similar. Since they are pulled in such countless headings, policing should stand out to detail that permits them to perform at their best while shuffling various obligations.
"Policing need to dominate tender loving care to construct significant connections inside the organization and local area; to improve the presentation of the organization; and to assemble authenticity and, subsequently, purchase in from the officials and the local area, "said Lieutenant McLean.
Hard Abilities
The board: Police pioneers are supervisors of many capabilities and activities inside a division. According to a faculty viewpoint they are overseeing learners, watch officials and other lower-level pioneers.
At an additional calculated level, they should have the option to be compelling peace promoters, risk supervisors and functional directors to keep their specializations running really and securely.
Planning: Customary cop preparing incorporates very little, if any monetary and planning preparing
What is an Emergency Management Director?
Emergency management directors are official delegates who lead and supervise all disaster-related response and recovery activities for the government, organization or community. They may be employed by a public safety agency, a multinational corporation or a non-profit community organization.
Common Duties
Emergency management directors will oversee all disaster-related mitigation, preparedness, response and recovery operations. They assist and direct employees in the execution of critical tasks and programs. They review the completed work of volunteers and employees as well as provide technical and informational assistance to citizens.
Emergency management directors will liaison will city, county, state and federal government agencies and local and regional community organizations. They may direct the enhancement and maintenance of operations centers that support local emergency operations and regional program coordination.
Emergency management directors direct and approve incident action plans for specific disaster responses and large special events in the community.
They support disaster-related training courses and disaster exercises for community responders.
Emergency management directors are responsible for the design, coordination, finalization, publishing and distribution of direct preparedness, emergency and response plans.
They review and approve mutual aid, collaborating partnership and region multi-agency agreements.
A public safety administration degree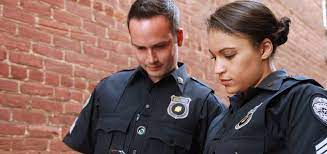 A public safety administration degree completion program is unique in that it's designed for police officers currently working in the fire service, law enforcement, and emergency medical services fields. Service is something all law enforcement officers know they professionally provide to the communities in which they serve.
Take the high ground to improve or develop your leadership skills. Never stop learning . Be courageous and do the right thing. Adopt a positive attitude.
Law enforcement executives need to master this skill in order to build crucial relationships within the agency and community; to enhance the performance of the agency; and to build legitimacy and, thus, buy-in from the officers and the community.
What Career can yo get having taken Public Safety degree?
A public safety administration degree completion program is that you can be a police officers currently working in the fire service, law enforcement, and emergency medical services fields. he commanders have to relate to and communicate with all community members in ways that community members are familiar with, in order to relay the messages that they need to receive. Education is an element of leadership development that is ongoing, regardless of one's skill as a leader.
Knowing what requires immediate attention and what can wait can make a significant difference in the effectiveness of the public safety program.
Typically, this leadership position requires a master's degree in disaster management, law enforcement, public policy, or a related field. The law enforcement field is always changing and evolving, and to be effective in a leadership position, officers must also be able to evolve in their leadership styles and perspectives.
Key points:
What is public safety degree?
Public safety administration is the development, coordination, and management of resources that protect the public. First responder organizations in fire services, law enforcement, emergency management services, and homeland security are all led by public safety administrators. A public safety administration degree is often synonymous with a bachelor's degree in public safety.
What does a public safety administrator do?
Leadership roles in public safety can take many forms. You might find yourself developing disaster mitigation programs or emergency preparedness and response programs.
You may develop a public safety campaign that enforces new fire regulations. You could focus your efforts on police reform or manage your department's budgets.
Whatever your role, you'll need advanced skills in policy analysis, strategic planning, decision-making, risk assessment, and research methodology.
Some typical day-in-the-life activities for a public safety administrator include:
Preparing and monitoring departmental budgets
Reviewing incident reports
Organizing training for staff and volunteers
Coordinating shared resources with other public safety organizations
Preparing damage assessments following an incident
Reviewing facility emergency management plans
Applying for federal funding
Simulating emergency or disaster scenarios
Assessing potential hazards
Supervising the maintenance of public safety facilities
Collaborating with community stakeholders to identify new services and programs
Analyzing data to determine the program's effectiveness
Planning and managing public outreach efforts
Contributing to departmental publications, marketing materials, and internal communications
Public Safety
Public Safety & Police Leadership Qualities: Supervisory Standards December 15, 2020 Share this post: Public Safety & Police Leadership Qualities: Supervisory Standards Gordon Graham Category: Public Safety Gordon Graham here with Today's Tip from Lexipol.
Law enforcement leader
The question is, instead, what does it take to be the best possible law enforcement leader? There are 10 must-have attributes that managers (and followers) must possess in order to become highly effective leaders within their organizations.
Attachments