Social Work History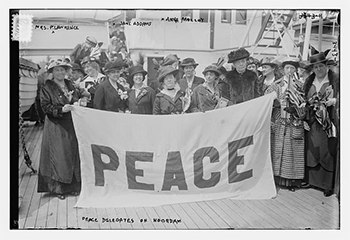 Since the first social work class was offered in the summer of 1898 at Columbia University, social workers have led the way developing private and charitable organizations to serve people in need. Social workers continue to address the needs of society and bring our nation's social problems to the public's attention.
Today, Americans enjoy many privileges because early social workers saw miseries and injustices and took action, inspiring others along the way. Many of the benefits we take for granted came about because social workers—working with families and institutions—spoke out against abuse and neglect.
The civil rights of all people regardless of gender, race, faith, or sexual orientation are protected.
Workers enjoy unemployment insurance, disability pay, worker's compensation and Social Security.
People with mental illness and developmental disabilities are now afforded humane treatment.
Medicaid and Medicare give poor, disabled and elderly people access to health care.
Society seeks to prevent child abuse and neglect.
Treatment for mental illness and substance abuse is gradually losing its stigma.
The social work profession celebrated its centennial in 1998. That year, several important artifacts from across the country were donated to the Smithsonian Institution to commemorate 100 years of professional social work in the United States.
Social work pioneer Jane Addams was one of the first women to receive a Nobel Peace Prize, which was awarded in 1931. Known best for establishing settlement houses in Chicago for immigrants in the early 1900s, Addams was a dedicated community organizer and peace activist.
Frances Perkins, a social worker, was the first woman to be appointed to the cabinet of a U.S. President. As President Franklin D. Roosevelt's Secretary of Labor, Perkins drafted much of the New Deal legislation in the 1940s.
Social worker and civil rights trailblazer Whitney M. Young, Jr. became the executive director of the National Urban League while serving as dean for the Atlanta School of Social Work. He also served as president of NASW in the late 1960s. A noted expert in American race relations, Time Magazine acknowledged Young as a key inspiration for President Johnson's War on Poverty.
Other famous social workers include Harry Hopkins (Works Progress Administration), Dorothy Height (National Council of Negro Women), and Jeanette Rankin (the first woman elected to the U.S. Congress).