How to write a bibliography essay in 7 easy steps
Writing a bibliography essay can seem like an impossible task to most students, who are already intimidated by the idea of writing a paper, to begin with. However, if you know what to do and how to do it, writing your bibliography will be no problem! In fact, it won't take you more than 8 easy steps!
Introduction
With the library being one of the most important resources for research, knowing how to use it is essential. One way is by utilizing bibliographies and footnotes. These two components are vital when writing an essay and can either be used interchangeably or separately. When writing a bibliographic essay, writers should create a list of sources they have consulted throughout their research process.
So, what is a bibliography essay? A bibliography essay is a well-written summary and comparison of a number of sources used on a single topic. The intended goal of this essay is not to prove anything in regard to the subject, but rather to give the reader a general overview of the field(Libguides, 2022).
Step 1: Choose a Topic
Selecting a topic is the first stage in writing a bibliographic essay. Any topic you are interested in can be chosen, although it is often ideal to select one that is sufficiently wide to have a wealth of sources available. Try utilizing a search engine like Google or Bing to find themes if you're unsure what to choose.
Check through a few of the results to see if anything catches your attention. When you have a topic in mind, look through the articles on it to see which ones would be most appropriate for your essay.
Step Two: Do Some Research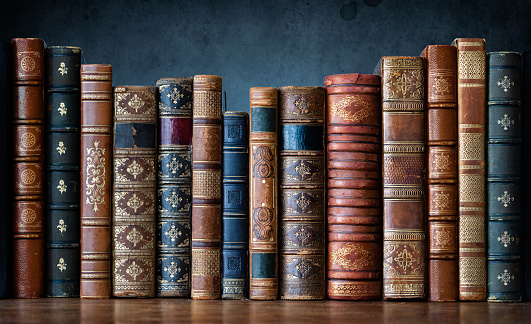 Image by Trifonov_Evgeniy from pixabay
Although it takes the most time, this stage is the most crucial. Whether your essay has worth will depend on what you accomplish in this phase. Discover at least four scholarly materials (books and papers) that are pertinent to your subject.
Find online resources that contain journal articles on your topic after conducting an internet search for books on it (i.e., JSTOR). It's critical that the sources you use for your research be academic ones. This indicates that they are authored by professionals who have conducted research on the subject of your essay and that their work has been peer-reviewed before publication.
These are sources that provide credible information about your topic. If you can't find any sources like this, go with secondary sources instead such as internet sources; these sources may still contain valid information about your topic and can be helpful if all other options fail to provide what you need. Once you've gathered all of the information from these resources, you'll want to create an outline of how each one contributes to the essay
Step Three: Organize Your Information
The next step is to organize your information. Like any other research paper that lacks a proper and clear organization of the content, the reader will get confused and to some extent lose interest in whatever you have written. It is important to structure the essay in a manner that assists the reader to draw a conclusive connection between the body and the thesis. Additionally, like any other research paper, organization helps in focusing as you plan and jot down the essay.
You will want to separate your sources into two categories: primary and secondary. Primary sources are materials that were written by the person, such as autobiographies or memoirs. Secondary sources are material about the person that was not written by them, such as biographies or newspaper articles. It is important to label these appropriately because you may use both types of resources in your essay.
Step Four: Write the Essay
Next, you will want to write the essay. This should be your longest section and it should be about two pages of text, give or take. In this part of your paper, you will not only summarize what you learned from the research but also provide an analysis and an argument about the topic.
Keep in mind that for every sentence in your paper, there should be at least three sources cited. You should also cite anything that is not common knowledge (i.e., any information you gleaned from your own experiences). For example, if you say, "Tom has been my best buddy since high school," name Tom as one of your sources so the reader knows where this information comes from and may go back and check his work if they are interested(Open, 2015).
Step Five: Edit the Essay
A bibliography essay is the final piece of your paper. It should be formatted according to APA citation style(Not modern language association – MLA style) and should include all sources used for citations. The essay itself is typically between three hundred words and one thousand words long, depending on the length of the paper. Here are the guidelines for editing your bibliography essay:
Read over what you have written so far
Make sure that you have cited all of your sources with the required citation style guide
Find out which type of citation goes with each source (i.e., author, book, website)
Make note of any information that needs more clarification
Check for mistakes
Double-check your work
Add your bibliography at the end of your paper
Step Six: Format the Essay
Step six is formatting the essay. First, make sure that you've made all of your citations and references properly. Then, make sure that your essay is double-spaced and has a header on it with your name, the title of the paper, and the date on it.
You should also include an abstract with three or four sentences that provide a brief summary of what you are going to say in your essay and how it will be organized. Secondly, make sure that your essay includes headings for each paragraph so that if someone reads it they can easily understand what you are talking about.
Lastly, ensure that you have a reference page or works cited page that contains a reference list that is within the proper format. The lists of annotated bibliographies should be in alphabetical order. Remember to format the document using page numbers and on the title page indicate information such as book title.
Step Seven: Proofread the Essay
Proofreading is the last step in this process, but it's also one of the most important. When you're proofreading your essay, make sure to check for: typos, grammar errors, word errors, punctuation errors, and spelling errors. This is an important step because if you submit an essay that has these types of errors on it, then it shows that you did not take the time to do your best work.
Take some time now to review what you've written so far and ensure that everything is perfect before submitting your final draft. Once you have completed these steps, the only thing left to do is to upload your bibliography onto your blog or social media site!
References
libguides. (n.d.). English: Bibliographic Essay. Library Research Guides. Retrieved November 14, 2022, from https://libguides.lipscomb.edu/c.php?g=109200&p=7461376#:~:text=A%20bibliographic%20essay%20is%20written,general%20overview%20of%20the%20field.
O. L. (2015, October 27). 9.3 organizing your writing. Writing for Success. Retrieved November 14, 2022, from https://open.lib.umn.edu/writingforsuccess/chapter/9-3-organizing-your-writing/#:~:text=Without%20a%20clear%20organizational%20pattern,plan%20and%20write%20the%20essay.
Related Article: