How do you write business report? What is an Executive Summary? What is the structure of a report? What are types of business reports?
How do you write business report?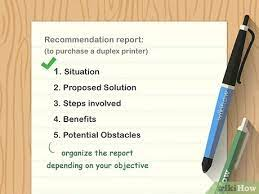 What is a formal business report?
An official document called a "formal business" comprises data, research, information, and other details that are required to help decision-makers create strategies and objectives that will benefit the organization. A professional business report may be several pages lengthy and contain a wealth of data and information, depending on the subject. The most typical forms of formal company reports are listed below, each with a purpose: Writing reports is an important part of a variety of job descriptions. Knowing how to write an effective report is a helpful skill that can make you a valuable addition to any workplace. If you want to write professional reports, you will need to know what they typically entail and how to get started.
What is an Executive Summary?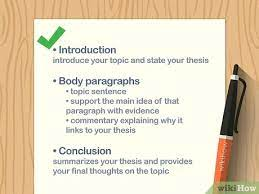 A business plan or proposal executive summary, which comes first and comprises the important points of the document, gives a quick overview of the entire thing. It is a streamlined form of a comprehensive business plan or proposal, to put it another way. Although it is most frequently employed in business, it can also be utilized in academics (Martín-Martín, 2018).
Breaking Down Executive Summary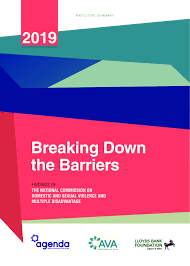 Generally speaking, an executive summary is only one to four pages long on average. It should be written in succinct paragraphs with language that is appropriate for the audience it is intended for. To communicate the message as clearly as possible, the target audience of the document should be well-known. The summary also needs to follow the same format and flow as the main document.The executive summary should not be confused with the document's abstract. The abstract is a supplement to the main text and offers little insight to the reader on its own. According to (Otto, 2021), the executive summary, on the other hand, is a condensed version of the full text and may be read alone because it contains all the important information.
Components of the Summary
Even though the executive summary's elements can change depending on the details of the main document, the majority of summaries nevertheless include several key elements. The essential elements typically consist of:
Overview of a business or company
determining the key issue or proposal
Analysis of a situation or claim, backed by supporting evidence
Solutions that might be used and their rationale
Identifiable conclusions
Importance of an Executive Summary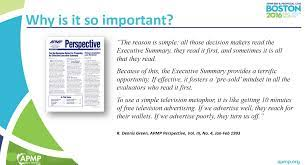 The executive summary's major objectives are to give the reader a shortened version of the main document, like a business plan, and to catch their attention (s). A well-written summary will help you capture the attention of the readers of business plans and reports (investors, lenders, and C-level executives), who typically do not have the time to read all the lengthy documents they receive.The executive summary should contain the essential components of a plan or proposal and identify the points that will be further developed in the final document because it is the first representation of the entire document.
What is the structure of a report?
The structure of a report depends on the type of report and the requirements of the assignment. While reports can use their own unique structure, most follow this basic template:
Executive summary
Introduction
Body
Conclusion
You can use this report to present management with an idea. Risks, expenses, and rewards would all be included in the body. To suggest purchasing a machine for your company would be an example of this type of report. You would write this report to present a strong case for the decision-maker to purchase the device.
Investigative report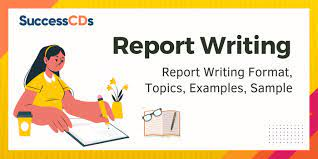 The possible dangers of a certain opportunity can be shown in this report. Business owners can use this report to anticipate any problems that may arise while making an investment or purchase. In order to evaluate a prospective merger, you might also write a formal business report.
Compliance report
Use this report to create a compliance report and demonstrate accountability for the organization. It is a report that enables a company to demonstrate that it is adhering to laws and spending money wisely. For instance, an accountant could create a compliance report to demonstrate that the business complied with federal spending requirements.
Feasibility report
You can use this report to examine the effects of a suggested concept. The study could go into potential issues, related expenses, and the advantages of the concept. This report will help you decide whether the idea will be lucrative, whether the deadline can be met, and whether the budget may be exceeded. This interactive course covers the basics of the documentation and reporting process, including collecting and structuring information, analyzing information for reliability, validity, and relevance, and drafting, editing, and presenting a final report. While primarily designed for security professionals, many concepts addressed in this course apply to anyone interested in improving their report writing and documentation skills (Thomas, 2018).
Reports on research
This report aids in problem analysis. The report would contain suggestions for fixing the issues.
Recurring report

This study aids a company in enhancing its goods, services, procedures, or guidelines. The report may look at efficiency or provide information on profit and loss. A retail store might, for instance, have a monthly report on its sales.
Situational analysis
Use a situational report to discuss a particular subject, such as information from a conference.
Metric report
This report can be used to offer a number of choices for a specific problem.
Writing a professional business report: guidelines
1. Make a plan before writing
2. Look for a format that is internal.
3. Add a heading.
4. Compose the contents page.
5. Include a synopsis or abstract
6. Write an introduction
7. Outline your methodology
8. Present your findings
9. Finish with a conclusion and recommendations
10. Add a bibliography and appendices
11. Proofread
What are types of business reports?
There are a few different types of reports, depending on the purpose and to whom you present your report. Here's a quick list of the common types of reports:
Academic report: Tests a student's comprehension of the subject matter, such as book reports, reports on historical events, and biographies
Business reports: Identifies information useful in business strategy, such as marketing reports, internal memos, SWOT analysis, and feasibility reports
Scientific reports: Shares research findings, such as research papers and case studies, typically in science journals
Reports can be further divided into categories based on how they are written. For example, they can be formal or informal, short or long, and internal or external. In business, a vertical report shares information with people on different levels of the hierarchy, while a lateral report is for people on the author's same level, but in different departments.
What are the 3 major qualities of a good report?
Precision
Accuracy of Facts
Relevancy
Simple Language
Unbiased Recommendation
Clarity
Presentation
Complete Information.
References
Martín-Martín, A., Orduna-Malea, E., Thelwall, M., & López-Cózar, E. D. (2018). Google Scholar, Web of Science, and Scopus: A systematic comparison of citations in 252 subject categories. Journal of informetrics, 12(4), 1160-1177.
Otto, C. M., Nishimura, R. A., Bonow, R. O., Carabello, B. A., Erwin III, J. P., Gentile, F., … & Toly, C. (2021). 2020 ACC/AHA guideline for the management of patients with valvular heart disease: executive summary: a report of the American College of Cardiology/American Heart Association Joint Committee on Clinical Practice Guidelines. Journal of the American College of Cardiology, 77(4), 450-500.
Thomas, T. W., Tabassum, M., Chu, B., & Lipford, H. (2018, April). Security during application development: An application security expert perspective. In Proceedings of the 2018 CHI Conference on Human Factors in Computing Systems (pp. 1-12).
Attachments