AUTISM SPECTRUM AND ENGAGEMENT. In this subject we will explore the complex and unique cluster of attributes that a student with an Autism Spectrum Disorder may have and Analyse how those attributes may impinge on learning.
AUTISM SPECTRUM AND ENGAGEMENT
ABOUT THIS SUBJECT
In this subject we will explore the complex and unique cluster of attributes that a student with an Autism Spectrum Disorder may have and Analyse how those attributes may impinge on learning. We will focus on identifying student strengths, interests and abilities to see how they can inform learning.
We will explore relevant and inclusive teaching strategies as they relate to communication, social skills, behavior and sensory integration for students with autism.
We will focus on the implications that learning differences will have for the student and how teachers and schools can be more responsive to the student's educational needs.
SUBJECT INTENDED LEARNING OUTCOMES (SILOs)
Upon successful completion of this subject, you should be able to:
1 Demonstrate how the complex nature of the attributes of a student with autism spectrum disorder may influence the way a student learns.
2 Evaluate research and resources in the field of autism and apply these to learning contexts.
3 Identify and Analyse learning difficulties and teaching strategies associated withcommunication, social skills, behavior and sensory integration for students with autism.
4 Critically Analyse the contentions involved in Inclusive education for students with autism and their parents/careers/teachers.
5 Synthesise the knowledge, skills and attitudes in a professional portfolio of research, resources and teaching strategies appropriate for students with autism.
Assessment requires you to engage with a case-study.
The purpose of this assessment is to provide you with an opportunity to engage first-hand with a scenario of a student presenting with a range of behavior and learning needs.
The case study can be "Gary" case study.
The purpose is to enhance your communication, evaluation, and analytical skills to support application to real organizational and systemic issues.
Guidelines for using "Gary" case study.
The details of Gary can be found in my document.
Here you will find the following artefacts:
·         A discussion around the current situation regarding Gary. Note, he has not been given a Year level, you can be as creative as you like here.
·         Teacher observation notes.
·         A template to use for the Behavior Analysis – STAR-H template.
·         The Behavior Plan using Prevent, Teach, Respond template.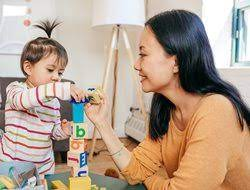 For the Gary case study, you will undertake the following:
1.      Introduce Gary by discussing his Year level, additional supports he receives and further describing their:
·         Strengths, gifts, and talents
·         Learning and social skills priorities for the current year
·         Motivators and Interests
·         His challenging behavior
Note: with the above, you can be as creative as you like.
2. Read the teacher observation notes, and conduct a behavior analysis using the STAR-H template.
3. From the behavior analysis select 6 target behaviors (e.g., to communicate his needs more appropriately) that will be addressed in the behavior plan using the Prevent, Teach, Respond template.
4. Reflection (500 words). At the end of your plan, include a reflection on how you intend to communicate this plan with the case study's parents and other staff who work with Gary. To assist you with this reflection, consider the following questions:
·         What key aspects of this plan do you want to highlight to particular individuals and why?
·         Can you identify potential enablers or blockers to the plan?
·         Would you consider discussing this plan with Gary and how would you manage this?
For the Gary case-study you will be using the BSP rubric as your guide:
·         Context – Introduction of Case Study (15 marks):
Comprehensively introduces the case study; provides excellent detail about their strengths, gifts, talents, interests and learning profile. Commentary about the case study very clearly shows the potential impact of the BSP and the issues for the learner
·         Content – The Analysis and the BSP (15 marks):
The behavior analysis and BSP are well sourced, comprehensive, and detailed. The behavior analysis identifies all potential factors that may be triggering and reinforcing the learner's behavior.
The selection of target behaviors is strongly relevant and have the potential of making a strong positive impact for the learner. A strong, broad range of strategies that might effectively reduce the behaviors of concern and increase learning behavior are evident.
·         Reflection – Questions and other areas addressed. (15 marks)"
Deep and insightful understanding about the BSP for this learner; responses throughout this section demonstrates critical reflective thinking and strongly addresses student agency.
·         Writing style is grammatically correct, edited, and where required correct use of APA referencing. (15 marks):
Language is sound and clear throughout, highly appropriate, spelling, grammar and punctuation is excellent. Flawless APA style where required. Thorough editing of work is evident.
Meet Gary – "G"                                                                              Year Level:
Gary is an only child and lives at home with his mum, who is separated from his dad due to a long history of domestic violence. It is believed that Gary has witnessed the violent abuse towards his mum on a regular basis.
He attends his local mainstream school, where he has been since Foundation. His start to school was not an easy start as transitioning from kindergarten to the structure of school was difficult for him.
However, previous teachers have also commented about his behaviour, including his preschool teacher where he was described as being highly dysregulated, negative reactions to changes around him and delays in his receptive language.
It was during his preschool years, they worked with mum in seeking a referral to a paediatrician at Royal Children's Hospital. During 4-year-old kinder, Gary was diagnosed with ADHD and ASD that was also exacerbated by his trauma and attachment difficulties.
Gary loves cars, trains, and aeroplanes. He has a great sense of humour and can be quite affectionate when the setting is right for him. He loves to play with other children but does find it hard to stick to and follow the rules as he likes to take control of the situation. He doesn't share or know how to share things.
His teacher describes him as a hands-on learner but finds handwriting a challenge as he still has an underdeveloped pencil grip.
He is displaying emerging skills in the development of letter sounds and visuals of the letter and finds reading words challenging which are not familiar to him, or which are greater than 3 letters in length.
However, he is good with numbers and enjoys doing numeracy activities, especially, when it involves hands-on tasks.
He does find sitting for long periods very hard and easily becomes dysregulated when a task takes too long to complete, unfamiliar with the materials and task and when he must work in a large group.
Gary's mum has noticed his sensitivity to sound, loud noises scare him and sets him off. He does not like changes without warning and finds transitioning between activities and settings difficult.
At home, he loves to ride his bike, Minecraft and watching Youtube. He is learning to create his own Youtube channel now. She has also discussed with his teacher that he struggles to trust others and before he begins to comply, he needs to work out that the adult is fair, respectful, and consistent.
Week 1
Tuesday
Great start to the day. On task and focused, completed all set academic tasks.
Began to play four-square with friends, would not follow the rules, friends began to yell at him and tease him. Gary punched one of the boys in the group playing.
Refused to enter the classroom, yelled at the teacher when asked to do work, unable to take himself out to breaks. Punched or kicked anyone who was nearby at lunch time. Refusal to do work after lunch.
Thursday
Great start, again. On tasks and completed all set academic tasks in the first session. Today, Gary brought his game of marbles to school.  At recess, G wanted to play with his marbles.
Other children were interested and asked to play, G ignored them. A Year 3 student decided to pick up a few marbles to look at them more closely, G scratched and pinched him.
The yard duty removed the marbles and sent G to the office. G refused to go to the classroom after recess, but with some coaxing by the AP, he returned to the room.
He walked past the classroom of the yard duty teacher, and he held up a fist at her. G arrived at his classroom and the class was engaged in a whole class music activity using different percussion instruments. G refused to enter the classroom and began to rock and cover his ears. The AP sat with him in the corridor.
After lunch, another student in his room became highly agitated and began to upturn the furniture, without warning the class had to be removed and G pulled hair and punched anyone who was in proximity.
Friday
His teacher was absent today and so there was a CRT for the day. The start of the day was not a good start. G walked into school yelling at and punching his mum. On the way to school there were roadworks and all traffic had to take several detours. G's mum always ensured that she drove the same route to school everyday.
The first session was literacy and all students had to complete the letter-sound worksheet. G did not engage with the class work in the first session, he refused to do tasks, or would answer back at the CRT or the Education Support Officer.
He refused to go out to recess as well and so he was supervised in the classroom. After recess be managed to settle enough to complete part of the maths tasks.
Week 2
Monday
The start of the day was great, on task and focused but by recess, G had entered the yellow zone and was beginning to pace and self-talk. The Education Support Officer, had to deliver newsletters to other rooms in the school and suggested to G that she needed his help. G began to settle down.
At lunch time, a student with significant needs who is non-verbal began to scream and G became unsettled. G yelled at the student, covered his ears, and began to upturn the furniture in the classroom and pull-down work from the walls.
The rest of the students had to be removed for safety and G's escalation lasted 30 minutes. His mum was called to come and take him home.
Tuesday
G came in unsettled, but his mum and teacher knew that he was nervous and what others think of him. During Check-in, G wanted to talk about the previous day.
Until lunch time, G was finding it hard to focus on his work and kept "eyeing" the student who set him off yesterday. During the recess breaks, G requested to go to the library today, rather than play outside.
The afternoon sessions were still a challenge for him. It was specialist PE and G does not like going to this class because the teacher uses a whistle.
After 15 minutes, G walked out of PE without permission and sat in sick bay. The AP and his teacher found him and G said he had a headache. The school called his mum to take him home.
Wednesday
In the morning, Gary's class have specialist art. He perseveres with this curriculum area as the art teacher ensures there are lots of opportunities to move around and be creative.
Today she introduced the group to clay and a clay wheel, however, Gary was expecting to finish last week's project. He began to argue with her and refused to engage with clay activity.
He absconded from the art room and took himself to the sick bay room.
He was found by the school receptionist who then took him to his teacher. Gary was required to go to the art teacher and apologise.
He said to his teacher that he doesn't want to go and do art anymore.
Attachments